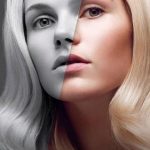 Yazz Beauty at our Rawdon Salon is now offering LVL Enhance Lashes treatments.
A traditional lash perm, LVL Enhance straightens your natural lashes at the root, creating the appearance of longer, thicker lashes. Plus the added lash tint creates a mascara-style effect, so your lashes are perfect from the moment you wake up. No extensions, no adhesive and no need for mascara!
Remember, All new clients to Yazz Beauty receive 50% off their first visit, so if this is your first visit to Yazz Beauty you can try out this new treatment at half price!