Pamper Yourself from Top to Toe this Valentine's at Yazz Hair and Beauty Rawdon
You don't have that long to wait until Valentine's Day (February 14), so if you suspect your other half might whisk you away for a romantic weekend – or even a night out on the town – now's the time to think about your look.
Of course, you know we're on hand here at Yazz Hair to perfect your 'do, but did you know we also have a dedicated beauty therapist at your very fingertips, too?
Heidi Lawrenson can get you ready for your date in a host of ways – and if you'd prefer not to go 'au natural' on the beauty front, and would like a little help to feel your best, here's what's on offer:
Nails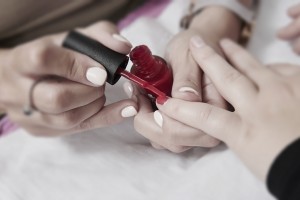 Get perfectly polished talons in time for Valentine's Day with our range of nail treatments. From all-over gel polish to a simple, white-tipped look, Heidi will ensure your nails are Instagram photo-ready on February 14. The next time you visit us at Yazz Number 1 Hair Salon Rawdon, just ask us about our nail treatments.
Tan
Fake a 'just got off the beach' glow with a spray tan at our Rawdon salon. In no time at all, we'll give your skin a healthy sheen – just perfect for slipping into that new little black dress, or that shirt you've treated yourself to.
Eyelashes
Always wanted longer lashes? Chat to us about our lash tints and extensions and we'll do the rest! You won't even need mascara once our beauty therapist has worked her magic on you – just talk to us about how we can transform your look this Valentine's Day.
Facial
Hydrate dull, tired-looking winter skin with a soothing and ultra-moisturising facial. Not only will it perk up your complexion; it'll leave you feeling great, too. And if you're heading out for a first date on Valentine's Day, you'll be more than a little relaxed – so get ready to say goodbye to those nerves!
If you don't fancy a facial, how about a massage? Whether you enjoy a firm massage or a lighter touch, we'll ensure you leave our Rawdon premises feeling as light as a feather.
…and Don't Forget Your Hair!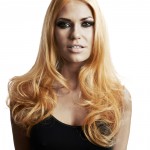 If you fancy a new look, get booked in as early as possible and we'll talk you through some styles that'd work best for you. You might instead just fancy a blow dry – and that's fine, too. Allow us to tame unruly locks into a smooth, sleek hair do to be proud of. We'll suggest the best products to use later that evening (when you're getting into your party outfit for that date) and we'll make sure you – and your hair – enjoy a good conditioning treatment, too – if you'd like one.
Want to hear more about how we can have you looking your best for Valentine's Day? Just get in touch with our team here at Yazz Number One Hair Salon Rawdon today. And don't forget to keep your eyes peeled for our winter money-off vouchers, too.