Having your hair done at Yazz Hairdressers is more than just feeling great about looking  fantastic, it's also about having good coffee with special  friends.What is more is that Yazz Rawdon also includes a beauty salon where you can treat yourself to pedicures, manicures, facials and much more!
It does not matter if you want a one off restyle session with one of our superbly talented staff, or you want to be pampered by a qualified beautician, when it comes to hair and beauty in Leeds, the Yazz team will treat you as the star you are!
What our customers say about Yazz Number One:
Always feel great after having my hair done at Yazz Number One Hair Studio. LESIA KASMIRAK
You can find more customer reviews on our Customer Review page
---

Click for More details, or email an application to us today!
---
Over 18 and looking for a career change?
Private courses available in City and Guilds Hairdressing Level 2 & 3. Courses starting NOW! For more information contact us on 07961 226 411 or email: yazzhair@live.co.uk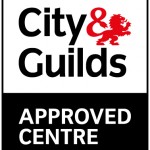 ---
Yazz Hair: British Hairdressing Award Finalists!
---
A Sample of what's New at Yazz Number One
See our News Page for the full story!
---
---
---
Ready for a new look? The onset of a New Year is the perfect time to experiment – and with 2018 just around the corner, now's the time to be thinking about what you fancy. To help you, we're rounding up some of the hottest hair trends set to take the salon world by storm as January rolls around. Read on… It's Time to Covet Curls! If you've got curly hair, the chances are you'll probably yearn for a straighter, sleeker look. Most of us want what we don't have, after all. But it really is time to keep those curls, you know! And if you have poker-straight hair, maybe you've always longed for a curlier do. According to the ELLE website, curls are going to be big news in 2018, so it's time to start showing them off. The advice from ELLE is to 'up the ante' and embrace those curls, making them bigger and bolder than ever before. Yes, that's right; 2017's trend for curls is going nowhere in 2018! Say Yes to Blonde But not just any shade of blonde – dirty blonde is the word on everyone's lips! A hot A-list trend, the shade is going … Continue reading →
Posted in

Front Page, Inspirations
Tagged

Hair Styles, Inspirations, Long Hair, Wedding Hair
---
---
---
---
---
---
---