A very merry Christmas 2015 from all the Team at Yazz Hair and Beauty and Yazz Hair Academy!
Thank you for all your support in 2015 and we look forward to seeing you in the salons in 2016.
---
Christmas Messages from the Yazz Team counting down to Christmas 2015!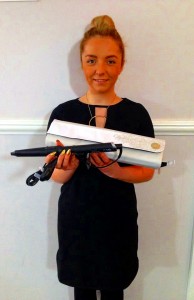 The Yazz team want to share their favourite Christmas messages and gift ideas on the run up to Christmas 2015!
Ellie at Yeadon Salon is happy to help you with your Christmas Shopping………..
Are you looking for the ultimate Christmas present for your loved one?
Create big, bouncy, beautiful curls this Christmas time!
Try the GHD Arctic Gold Creative Curl Wand complete with carry case.
Call in at Yazz Salons for yours today.
---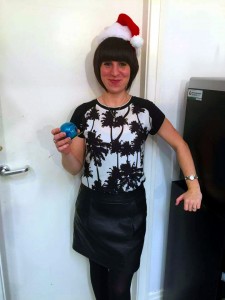 Happy 23rd of December from Tracy, Creative Director at Yeadon salon.
Tracy just loves to use Tigi Bed Head 'Hard to Get' which is great for building up amazing texture in short to mid length hair and is great for both guys and girls alike!
Merry Christmas everyone!
---
Only 3 more sleeps to go…………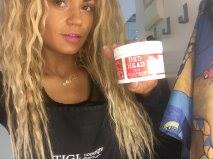 Happy 22nd of December from Mel at Guiseley Salon. Mel recommends TIGI Bed Head Urban Antidotes Resurrection Treatment Mask.
For fragile damaged hair that needs an intervention!
Mel loves Resurrection Treatment because it restores the nutrients back into your hair. Just use weekly as an intensive repair treatment to give hair the kiss of life it needs!
---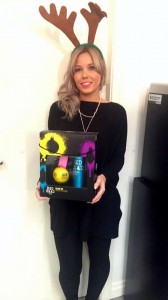 Happy 21st of December from Jess at Yeadon Salon.
Jess loves the Glow Up Tigi Bed Head Gift Set which includes Motor Mouth & Masterpiece Hairspray to create stunning volume and texture with a flexible hold and brilliant shine!
So, why don't you Glow Up your hair this Christmas Party Season………..
Tigi gift sets are available from all Yazz Salons.
---
Only 5 more sleeps to go till Santa……….
Merry 20th of December from Sarah our Beautician based at Rawdon.
Christmas Party Girl Sarah just loves the Tigi Party Girl Gift Set with After Party smoothing cream, Headrush shine spray and Masterpiece Hairspray.
So, let your hair loose this Christmas for smooth hair and intense shine with a flexible, fix party kit.
The perfect cocktail combination for your party hair!
Happy Christmas!
---
Happy 19th of December from Abbi our cute little Miss Santa at Rawdon Salon!
Abbie just loves Matrix Biolage Fibrestrong Fortifying Cream which is a leave in conditioner for weak and damaged hair types!
Free from Parabens, this innovative leave-in treatment cream softens the hair and reinforces substantial health and vitality.
Call in at Yazz Salons for your complimentary hair prescription.
Ho Ho Ho, Merry Christmas!
---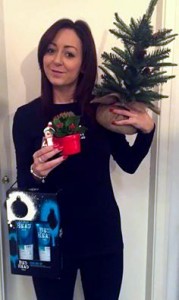 Merry 18th Day of December from Trainee Sam at Yeadon Salon.
Sam loves Number 2, Urban Antidotes Recovery Shampoo and Conditioner. An ideal product for people who need that moisture kick! It is also perfect for coloured hair and everyday use too.
Call in at Yazz Salons for your complimentary hair care consultation today. Merry Christmas!
---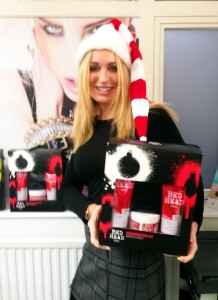 Happy 17th Day of Christmas from Carolyn at Yeadon.
One of Carolyn's favourites this Christmas is the Tigi Bed Head Christmas Resurrection Kit.
Emergency hair repair. A great rehab for weak damaged hair that needs a serious intervention leaving hair feeling soft and more manageable.
Resurrect your hair this Christmas time!
---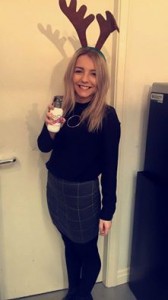 Merry 16th Day of December!
Ellie from Yeadon Salon just loves to use Chill ed Protect Leave in Treatment,as its amazing for getting through knotty hair whilst repairing the hair as a leave in treatment! Making your hair soft and shiny and tangle free this Christmas time!
---
Happy 15th of December from Karen Academy Educator and Creative Director at Rawdon Salon.
One of Karen's favourite Tigi Bed Head products is After Party, which is another of our best sellers!
The perfect party favour, After Party is a lightweight smoothing cream which controls frizz and flyaways for a sleek and shiny style. After Party is formulated with a blend of high performance ingredients including Mica and Castor Seed Oil to add a glossy shine on the hair whilst conditioning and moisturising for silky soft locks!
After Party is also sold as a gift set with Headrush Shine Spray and Masterpiece Hairspray. The perfect Party Girl gift set this Christmas which will go straight to your head.
---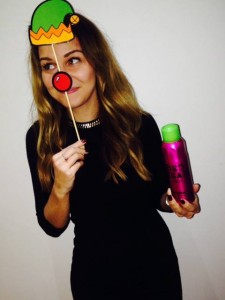 Merry 14th of December!
Jemma from Yazz in Rawdon can't be without BEDHEAD Headrush, one of our best selling products. A lightweight aerosol super-shine mist that gives explosive shine and extreme gloss for immaculate, healthy looking hair. Leaves hair smooth, silky and shiny.
What everyone wants for Christmas!!! Happy crimbo!!!!
---
Happy 13th Day of December!
Ashley from Yazz in Rawdon always preps his blow-drys with TIGI, Bed Head, Candy Fixations Totally Baked. A tasty hair meringue, for long-lasting boost of hold, volume and texture.
Book in with Ashley for a fantastic blow dry this Christmas!!!!
---
Happy 12th Day of December from Alice at our Rawdon salon. Alice says…………..
For those that want super charged strength this Christmas.
Take your hair to the next level with TIGI Bed Head Elasticate Conditioner. A breakage resistance conditioner, packed with protein and elastin for strong flexible anti-snap hair.
Merry crimbo!!!
---
Merry 11th day of December from Melissa at Rawdon Salon.
So many party's and no time to wash your hair, but love that second day feeling. Melissa can help……..
Oh Be Hive Dry Shampoo by TIGI Bed Head is a super fine powder which absorbs excess oils to give a cleaner, fresher feel. Simply spray at the roots of the hair and voilà, perfect ready to party!!!!
---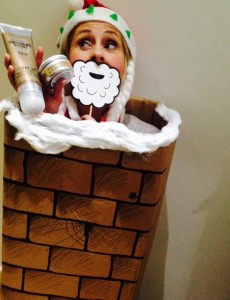 Merry 10th of December…………..
Yazz in Rawdon has a delivery from Julie our very own Mrs Claus.
Wondering what to buy the men in your life. Well Mrs Claus has the answer………
Make sure your styling creations are always on point with the TIGI Bed Head for Men Matte Separation Workable Wax.
Bees wax provides the hair with a natural structure!!!
And for a little extra…………..
The TIGI Bedhead for Men Clean Up Daily Shampoo is perfect for when you need to rid your hair of all product.
Ho Ho Ho Ho Merry Christmas!!!!!!!!!!!!
---
Merry 9th of December from Olivia Creative Director at Rawdon.
Her stand out styling product is Bed Head Small Talk…. Lose the chitchat ……. It will thicken, energise and stylise your locks on their way to hair heaven this Christmas!!!
---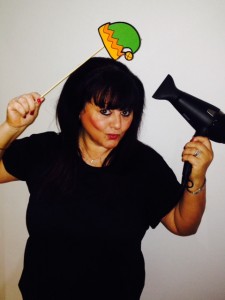 Happy 8th day of December from Yazzmin our very own Christmas elf at Yazz in Rawdon.
Need some gift ideas? Yazzmin will be happy to help. …. Gifts from £5…!!Wow!
Why not treat that someone special to a GHD AIR dryer. The result is softer, shinier hair, less frizz and sleeker, straighter locks.
---
Happy 7th day of December from Cameron trainee at our Rawdon salon.
Cameron's favourite styling product is TIGI Bed Head 'Hard to Get' Texturising Paste!
A light matte, separated hold which gets a pierced out look that's totally off the hook this crimbo!!!!
Available at Yazz Salons.
---
Merry 6th of December from Yazzmin at our Rawdon salon. Yazzmin is always applying
Tigi say:
JOYRIDE Texturizing Powder Balm is a brilliant primer for creating the ultimate 'bed head' look. A thick balm that breaks to a dry powder feel for control, de-frizzing and adding lived-in texture for easier styling.
This texturizing Powder Balm is a brilliant primer for creating the ultimate 'bed head' look. It adds body and lifts the hair from the roots so you can create endless, voluminous looks this Christmas!
---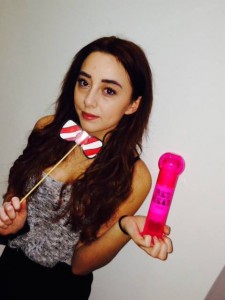 Happy 5th day of December from Sophie at Rawdon salon.
Sophie's perfect party flavour is Bed Head After Party. It gives you control over funky fly-aways to silky your hair and it also smooths your hair cuticles to ensure a sleek, shiny appearance after styling.
Merry Christmas xxx
---
Charlotte from Guiseley Salon loves Bodifying Spray in Tigi Catwalk for create natural volume in her hair!
For a bold and bouncy blow dry with subtle hold for that runway style.
Available at Yazz Salons.
---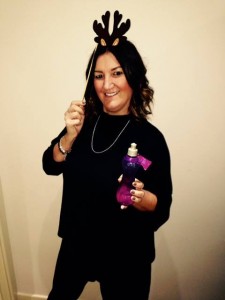 Happy 3rd of December from Sam at our Rawdon salon.
Sam blow drys her hair with Tig Bedhead Superstar for amazing body and volume. It also helps protects her hair from heat styling damage. Just Love it!
---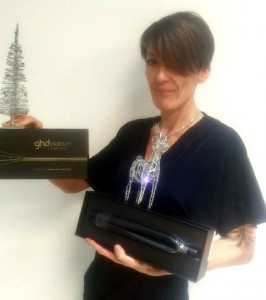 On the second day of Christmas, Jayne Myers Senior Stylist at our Guiseley Salon loves GHD Platinum Stylers.
The GHD platinum allows luxury hair styling without the long term damage; leaving your hair sleeker, healthier, stronger and shinier. With 50% less breakage, 20% more shine and the fact that they are kind to coloured hair. Definitely a must have for any girl this Christmas!
---
Here we go with this years Yazz Advent Calender and countdown to Christmas Day!
Starting with Olivia Whitby-Eccles, Young Stylist at Guiseley Salon who recommends………….
On the first day of Christmas, Santa gave to me, Rise and Shine, Gift Set by Tigi Bedhead.
Oh bee hive to give texture and volume and also next morning lift, and headrush for intense shine!