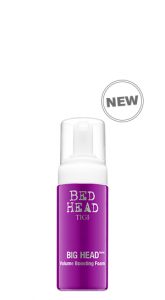 It's time to make a big hit with big hair again and Tigi are here with some great new products to help give your hair that big hair look!
Tigi have created some great videos showing showing how you can layer in the new Bed Head products to create volume and style!
This first video shows how the Tigi team are using the Big Head volume boosting foam to add volume to the models hair that shouts the confidence of a woman ready to play by her own rules!
If you are looking for that big hair look too, have speak to your Yazz Stylist next time you are in! They have all the tricks and skills to get you the look you want!