Hair is wonderful stuff! What looks so simple from the outside is created like ropes or cables woven together when looked at microscopically. These cables, made mainly of keratin are held together with bonds, or links between the cables. There are several different types of bond keeping the protofibril cables together, some are weaker like the hydrogen bonds, and some are stronger like ionic bonds and sulphur bridges. manipulating these bonds is how the hair can be shaped in chemical treatments like perming.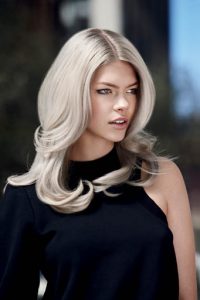 So how important are these bonds? At the end of the day they are key in keeping the hair looking at its best. We are talking about that strong hair with healthy shin and vibrancy. Without good bonds you get limp lacklustre hair with split ends and other damage.
This is why at Yazz Number one, we use the Bond Untim8 system from Matrix. Bond Ultim8 prevents bond breakage during chemical hair process and protects the bonds over time. Protect bonds with 8 benefits in 1.
Helps protect bonds during lightening
Maintains expected lift
No reformulation needed
No additional time needed
Helps prevent hair breakage
Helps preserve hair fibers
Deeply nourishes
Hair looks healthier
So when you are booking you next perm or colour, book with a salon that will tack the very best care with your hair by booking with Yazz Number One, Yeadon, Rawdon or Guiseley.