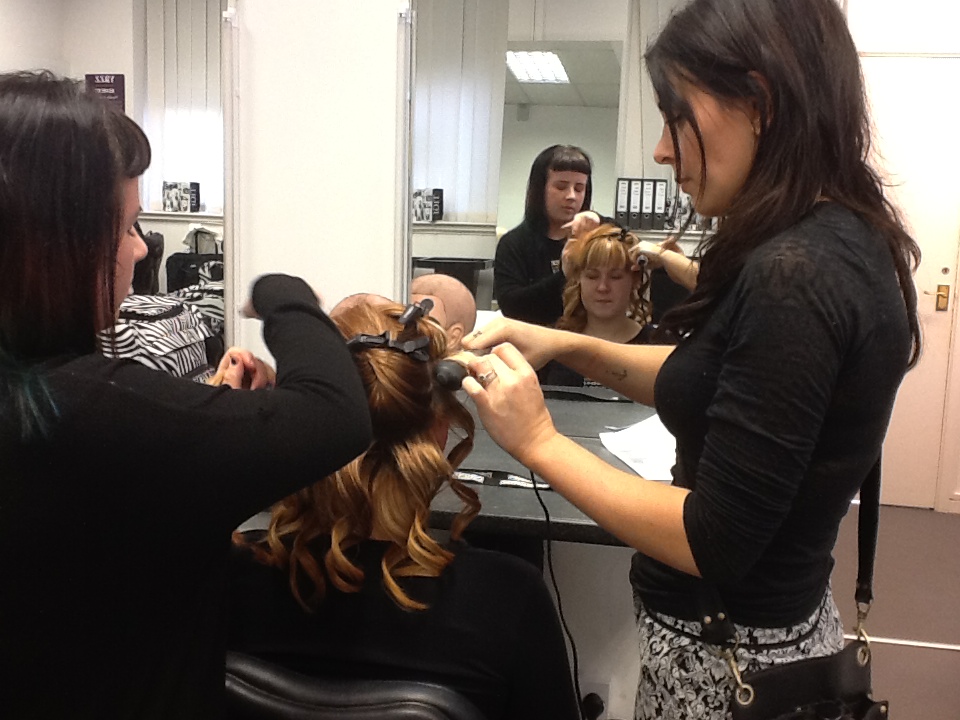 Exciting news! We're now recruiting for our 10-week Yazz Hair Academy Ladies' Basic Hairdressing Course.
Starting on Monday, 6th November, the course cost is just £1,000 (plus the cost of your kit) and takes place on Mondays, from 10am to 4pm.
An introductory course which focuses on basic ladies' hairdressing skills, you'll learn everything from practical skills to relevant theoretical knowledge, all designed to prepare you for entry into the competitive hairdressing industry.
Practical work experience will be an essential part of the course – and it'll be beneficial if you're already seeking employment in an independent salon. If this is the case, we'll work with you to allow you to build up realistic commercial experience.
The course will include basic health and safety, tips on how to advise and consult clients, as well as how best to shampoo, condition and treat the hair and scalp. You'll also discover blow drying, styling and hair finishing techniques.
Assessing you continually – on both the practical and theory work you undertake – your educator will present you with a Yazz Hairdressing Certificate of Achievement at the end of the course. A portfolio of evidence will also be collected for assessment.
You'll need some kit if you'd like to sign up, and this will be available to buy at the beginning of the course.
Once you've completed our programme, you'll be able to apply for a variety of roles. You could become a hair technician, open your own business, or even work on a cruise liner.
So, what are you waiting for? Why not enquire today about getting started?
Taking place at the Yazz Number One Hair Studio, 34 New Side Road, Rawdon, the course starts in a few short months. Register your interest by emailing us at yazzhair@live.co.uk. Alternatively, contact our recruitment team on 07961 226411