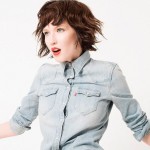 Since the striking black bob Uma Thurman sported in Pulp Fiction some years ago, the style has taken centre stage in terms of fashion-forward hair looks. While the bob doesn't always suit everyone, there's certainly a way you can try the style without looking like you've endured the awful bowl cut of the 70s and 80s. Here's some of our favourite looks of the last few years: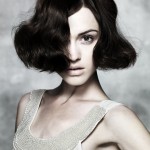 The Wob – The 'wob' (or wavy bob) has been all over the fashion magazines for some time now – and we reckon Jennifer Lawrence and her glamorous hairdo has something to do with it. Of course, this only works if your hair's naturally curly. Otherwise, it's going to take a lot of time with the curling tongs each morning before work. But in all, the wob offers a cool, effortless way to wear the look. After all, a sharp bob can often look too harsh against certain face shapes. The wob, however, is a style that works for most people. Fancy giving it a go yourself? Pick up the phone to us here at Yazz No 1 Hair Studio, Leeds and book in for a consultation.
The Long Bob – If the wavy bob is known as the 'wob', should the long bob be renamed the 'lob'?! Jessie J, when she wasn't wearing hair extensions, sported the long bob a few years ago – and thanks to her jet black hair and English rose-like skin, it really suited her. It's not a style that will work for everyone, much like the short Cleopatra-style fringed bob, but if you're considering giving it a go it's worth popping into Yazz, Leeds to see if it'll work for you. We can talk you through different options that'll best suit you, your colouring and your face shape and go from there.
The Super Short, Fringed Bob – Feeling brave? Go all out and opt for this striking look. It's important, however, that you determine whether you have the right face shape for the look – if you're not sure ask us here at Yazz and we'll be happy to talk about your options. There's some great examples of people doing this right online, though – have a look around for some inspiration. TV presenter Dawn Porter does a sharp bob, well, but she'd also rocked a longer style too. It's a great look for fine hair as it'll help bring volume to your 'do, so why not give it a go?
Still not convinced the bob's for you? If you're lucky enough to have long hair, give it a go with a few well-placed bobby pins. Simply scoop up your hair into a bob shape and add the pins. You can then simply try it out in the mirror or test-drive it, so to speak, on a few friends – it'll give you the chance to see what everyone thinks before you go for the chop.
When you're ready, simply pop into any one of our Yazz salons – in either Yeadon, Rawdon or Guiseley – and we'll be happy to get you booked in for a cut.