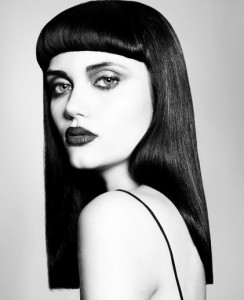 The great thing about really long hair is it can require very little effort to look after – a quick wash and blow dry and you're ready to go. But if you've recently had your style chopped into a bob or a mid-length 'do, you'll know that upkeep can be hard and maintaining your look takes time.
That said, long hair does need regular trims, too. It's easy to just let it keep growing and not notice the dry, drab ends. After all, if you've got longer hair you're much more likely to tie it up out of the way to keep it looking tidy for work or school.
So, how can you ensure long hair still looks at its best, even between trims? Here are some of Yazz Hair No 1 Studio Leeds' top tips to keep your hair looking great.
1. Try Hair Oil – When you've got long hair, the tendency is to leave it a little longer between trims. What this means for you is that your ends may be a little drier than most people's, which is where the trusty hair oil comes in. You can buy it relatively cheaply on the high street, but if you're looking for a great quality one ask our stylists here at Yazz No 1 Hair Studio Leeds and we'll let you in on the ones we sell here.
2. Book in for Regular Conditioning Treatments – Your long tresses may look OK, but the chances are they could well do with a bit of a boost. You know that feeling when you leave the salon after a good wash, cut and blow dry? You can achieve that simply by having a deep conditioning treatment, which offers great value for money and keeps your hair ticking over between trims. A conditioning treatment doesn't take long at all, but will have you leaving Yazz No 1 Hair Studio feeling and looking great. Give us a call today and we'll give you an over-the-phone price list.
3. Avoid Heat – If you're lucky enough to have long hair, you can try all sorts of styles and up dos without resorting to heat. So lay off the straighteners and curling tongs – at least just for a week or so each month – and instead opt to plait your hair before bed, for a natural wavy look. You could also try a top knot, an elegant bun or a simple side pony tail for effortless daytime chic. Of course, when we say avoid heat we also mean the sunlight – it can wreak havoc on your hair, so always cover up with a good hat or a head scarf.
While your hair may be long, it's still important to book in for regular trims. Speak to us here at Yazz Hair salon and get a good cut every six to eight weeks. It'll not only boost hair growth but it'll ensure you may be able to go a little longer between full cuts.