Hair Trends: Biggest  Summer Styles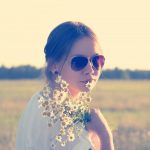 Ready for new summer styles? There's no better time to try something different!
just around the corner, you'll want to freshen your locks and perhaps have a good trim before the warmer weather comes our way.
Now's is a good time to go lighter. Brighter, warmer days mean most of us are ready to say goodbye to darker hair for another six months or so and instead embrace a colour which really lifts the complexion.
So, what are some of spring/summer's biggest trends in the world of hair? We've compiled a few of them in this handy blog to give you some much needed inspiration ahead of your next hair Leeds salon visit.
Lovely Layers – According to Harper's Bazaar, layers are still very much in. But less the Jennifer Anniston feather cut of yesteryear and more the Jennifer Lawrence-esque 'piecey' layer of 2016. It's shorter for one – and choppier. And our hair Leeds team here at Yazz say it's relatively easy for anyone to pull off.
Why not chat to the stylists at Yazz about whether this is the look for you?
The Blunt Bob – Another popular look we noted from the Harper's Bazaar piece was the blunt bob. In the image over on the site, the hair has been 'razored' to create a really sharp style. It might not look great on everyone, but it's a quick and easy 'do which doesn't require too much in the way of maintenance.
Pastel Tresses – The 'safe' black, blonde or brown ombre seems to be fizzling out a bit. The pastel ombre, however, still reigns supreme. It's not the best look for you if your skin is dark, but the lilac hairdo works perfectly on the paler, cooler-toned lady or gent.
Of course, this kind of look isn't easy to achieve if your hair is naturally dark. It will, we're afraid, involve several (and perhaps even multiple) stints in our styling chair. Bur hard work and persistence always pay off – and if you're hoping for a change, this will certainly be one!
Warm Amber Tones – If you're a natural brunette but fancy having your complexion lifted without resorting to invasive skin treatments, what you need instead is some warm, amber tones adding through your hair. Eva Longoria has been spotted sporting this very look – and we must say, it really suits her.
These warm shades work just as well on the light-skinned as they do against darker complexion; why not chat to us today about the range of colours we have available here at Yazz Hair Leeds and we'll be more than happy to get you booked in?
Whether you're looking for a chic, simple and low-maintenance do, or something more out-there, our talented team will be able to help you achieve it. We have three salons – one in Rawdon, and the others in Yeadon and Guiseley – so we'll have no trouble fitting you in for your brand new look.
Want some more inspiration? Keep an eye on our blog here on the site for some top tips.